Sneak Peek: Dada Life on Vital Radio!
Mahan Javadi
| Wednesday, June 16th, 2010 |
1 Comment »
For those of you attending the Dada Life event this Friday at The Social for NXNE 2010 will be happy to hear that you can get a second serving of Dada Life goodness on Vital Radio this weekend! Tune in this Saturday, Sunday and next Wednesday (exact show times to the left) as Dada Life take over the Vital Radio guest mix!
They don't care about genres. They don't care about smartness. They don't care about the things you care about. Dada Life just want to make you jump up and down. Then make you crash into a wall with a smile on your face.
The formula has been a winner since the start. In summer 2006 Dada Life released "Big Time" on Mylo's label Breastfed and DJs all over got their first take on the duo. Since then there has been a steady stream of records: "The Great Fashionista Swindle", "Vote Yes" and "Fun Fun Fun". Played by DJs such as Crookers, Tiësto, Eric Prydz and David Guetta – and featured on tons of compilations. Dada Life have also remixed artists such as Laidback Luke, Maskinen, Alex Gopher and John Acquaviva.
Now get ready for the next step. The first single – "Happy Hands & Happy Feet" – from their upcoming album has just been released. The album is called "Just do the Dada" and will drop soon.
As DJs Dada Life always have a little extra in their record bag. They constantly produce their own remixes/edits ("Guerilla Farts"!!!) of good tunes in order to have something unique to play. (And when they get bored with the tunes, the mp3s end up somewhere on the net…)
Dada Life – Happy Hands & Happy Feet (Official Video):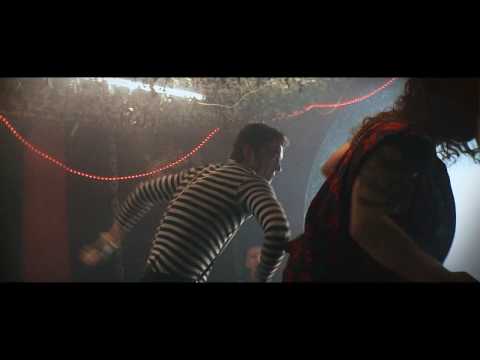 Dada Life – Let's Get Bleeped Tonight (Official Video):