Aren DeJong
| March 31st, 2010 |
No Comments »
Where do you best enjoy hearing your loud music? Big nightclubs? Lounges? Concert halls for bands?
They all have a few particular things associated with them that might scare, hurt, confuse, amuse, entice, or defer you. I'd like to share some of these facts with you:

Large nightclubs usually pump out about 3 to 5 watts per person, based on the number of people they'd like to accommodate in the room. If the in-house audio-tech is a good one, he/she will scale the volume of the system to the size of the crowd over the course of the night. If he'/she isn't so good, they just leave it at a somewhat nominal, but over-necessary volume level.
These large nightclub sound systems can hit decibel readings of 140dB .. equivalent to a jet engine standing 2 meters away from you (this would cause deafness within 30-45 minutes of exposure!)
Your ears ringing after being at a nightclub is caused by a poorly tuned system. This is NOT the DJ's fault. Most lounges and small-sized nightclubs try to compensate for their size by pumping their sound systems louder by up to 6 or 7 watts per person. This is not only wasteful, but makes people deaf much faster than they ought to be.
If the venue has paid for a really decent sound system, it will in essence delay how fast the bass and treble come out of the speakers to make it sound better. This could be a delay between .1 milliseconds and 1 second depending on the room and speakers.
The disco ball is easily the ONLY lit item necessary in a good venue (non-substantiated, but I don't care)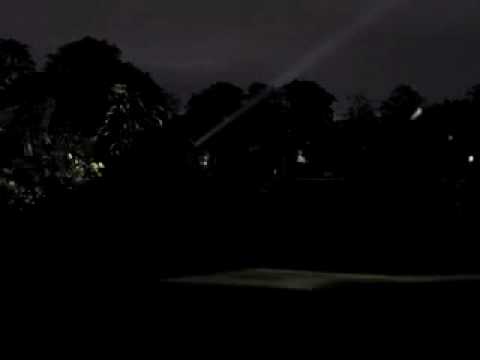 Some more interesting facts:
The lazers at the venues that have them for light shows, CAN blind a person VERY easily.
You can cook an egg on an amplifier that has been running in "bridged mode" for 6+ hours.
You can cook an egg on an amplifier that has been fed poor-quality music (by technical measures)
There is no sex in the champagne room (Thank you Chris Rock)
Coat check staff can and sometimes do try on your jackets in shady nightclubs
It is said that most girls that go to nightclubs with their friends are ALWAYS sharking
It is said that most guys that go to nightclubs with their friends KNOW that the girls are sharking
Bouncers can always be paid off. Every person has a price
There are few and possibly no number of DJs that enjoy taking requests, unless they are wedding, top40, hip-hop, or radio DJs. We are not your personified iPod.